Look who's coming!
Bad Kitty, beautiful and strange robotic birds, a twisty mystery, and the mighty Ares.
Wednesday, Jan. 21, 7:30 p.m..
Nick Bruel, author/artist of the best-selling Bad Kitty books for kids, will present the newest book in the series, Puppy's Big Day. Bruel also will unveil his new picture book, A Wonderful Year, and demonstrate his drawing techniques.

Thursday, Jan. 22, 7:30 p.m..
Kate Samworth, author/artist of Aviary Wonders, Inc., an award-winning picture book, will talk about her work. Samworth's book is both singular and beautifully-illustrated as it presents a possible future where many bird species have become extinct. The book, geared towards older kids, teens and adults, has been praised by critics, and won the first-ever Kirkus Prize for Young Readers. | Washington Post review | Book Trailer | Publisher's Weekly interview.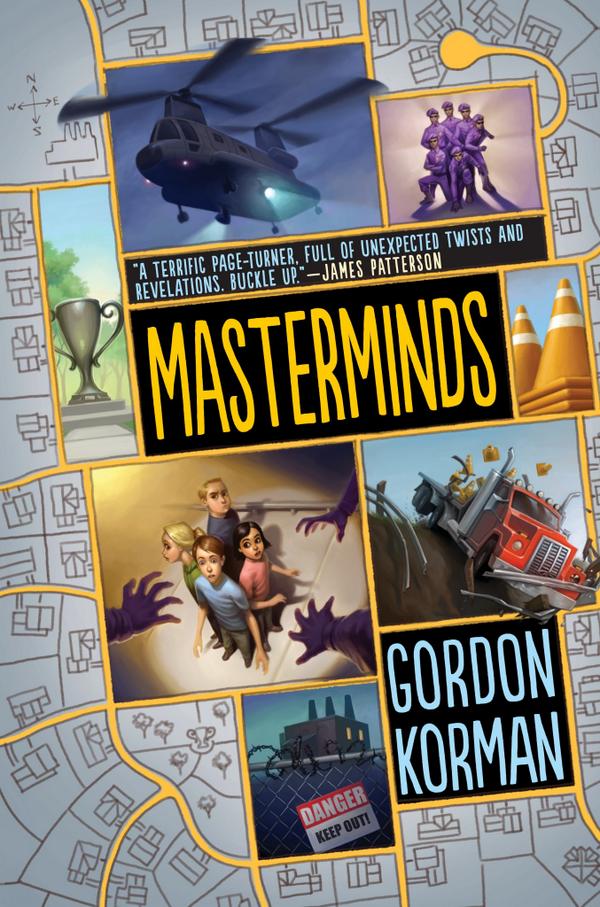 Wednesday, Feb. 4, 7:30 p.m..
Best-selling kids' author Gordon Korman will present his newest book, Masterminds. The book already has gotten critical praise, with Booklist noting: 'The compelling, twisty mystery has a truly gratifying payoff, and the emotional depth of the characters, not to mention the steadily building pace, will keep readers engaged to the final page, which happily lays the groundwork for a sequel.'
'
Thursday, Feb. 5, 7:30 p.m.
Graphic novelist George O'Connor returns to Takoma Park to unveil Ares, the latest (#7) in his popular Olympians series. O'Connor also will do a drawing demonstration.

For all these events Politics & Prose Bookstore will be selling the authors' books, but no purchases are required to attend these free programs.
See a few clips from our great 5 (turned out to be 6) author night.
Posted by library at
02:20 PM