Flush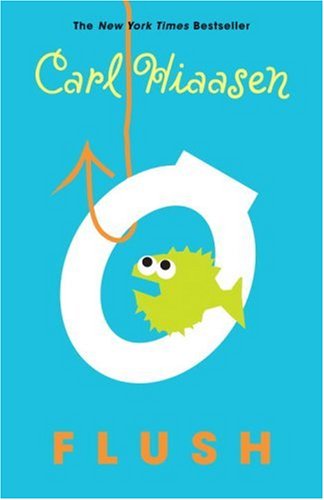 Flush by Carl Hiaasen
Reviewed by Olivia
The book Flush by Carl Hiaasen is just one of his four funny eco-adventures about Florida. It was a perfect mix of hilarious comedy and a good message that made me enjoy the book so much.
Noah must go to extremes to stop the Coral Queen from illegally dumping sewage and waste into the ocean but he needs the help of many of his friends to do it. The quirky, oddball characters are the perfect people to do the job.
I really enjoyed both the humor and action of the book and the important message it teaches. I highly recommend Flush along with all the other books by Hiaasen to anyone who likes a funny plot and a sense of action.
Flush is definitely a must read.
Posted by kathryn at
12:57 PM