Shoes, Books, and Birthdays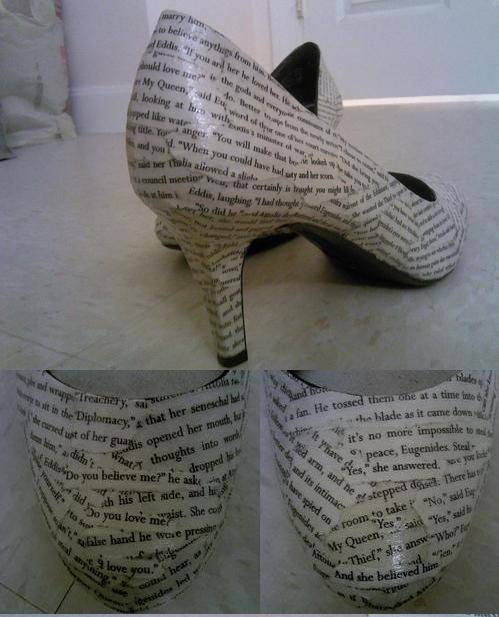 The Lost Art of Dress by Linda Przybyszewski is a new book about the fashions of yesterday and today. She thinks that our obsession with shoes is a symptom of narcissism. I disagree!
Today I am wearing Hello Kitty sneakers and I think that shoes are an easy way to bring joy to people!
This year is the 40th anniversary of the Japanese icon and there is actually a convention this fall, the first to celebrate the cat with no mouth, who has risen from coin purse to a supposed emblem of "happiness, friendship, and sharing".
This is a roundabout way of sharing these bookish shoes. Some are DIY for you crafty types.
Tove Jansson's 100 birthday is coming up, on Aug. 9. Come to the library for your Moomin needs. And if you were wondering if there are Moomin shoes, of coure there are!
Posted by kathryn at July 30, 2014 02:54 PM